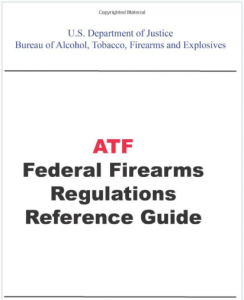 As of last Monday's Federal Register, we now have the full text of the proposed regulatory changes that the Obama Administration is pushing to close what they are calling the 'trust loophole' and it is far worse than I had initially feared.
I had based my original expectations upon the Petition For Rulemaking (PRM) that the National Firearms Act Trade and Collectors Association (NFATCA) had submitted in 2011 and the proposed rules resulting from that PRM that made appearances in both 2011 and 2012.
While the newest proposed rulemaking gives lip service to the NFATCA PRM, it completely fails to address the key problems that the PRM was hoping to solve while simultaneously creating an entire class of new problems for law-abiding NFA collectors.
This situation has confused experienced collectors and for those just getting started in the NFA world it is downright mind-boggling.  Consequently, the phone has been ringing off the hook as collectors and prospective collectors search for answers.
A typical phone call goes something like this:
© 2013, John Pierce. All rights reserved.