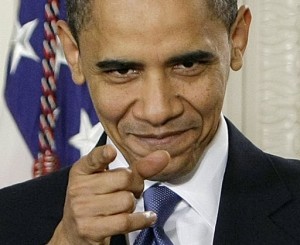 "If the administration is this anxious to restore this section of the NDAA, is it because the Obama government has already used it? Or does it have plans to use the section in the immediate future?"
– Christopher Hedges
For those just joining us, here is a quick recap of the action so far …
On May 16th of this year, New York Judge Katherine B. Forrest issued a temporary injunction against the indefinite detention provisions of the NDAA in the case of Hedges v. Obama.
On Friday September 12th, Judge Forrest handed down her final holding in the Hedges case, making the injunction permanent and taking the Obama Administration to task for the broad, unconstitutional language which can be interpreted to allow the arrest and indefinite detention of American citizens, on American soil, without warrant or charges.
On Saturday, September 13th, the Obama Administration filed an appeal with the 2nd Circuit Court of Appeals.
On Sunday, September 14th, I wrote about Judge Forrest's decision and applauded her for bringing the nation back from the brink of a constitutional abyss. In that article, I noted it had only taken a day for the administration to appeal and it seemed odd that a president who insists he will never use this power is working so hard to defend it.
On Monday, September 17th, the Obama Administration filed a request for an emergency stay of Judge Forrrest's injunction. And by the end of the day, they had it, issued by 2nd Circuit Court Judge Raymond Lohier. The emergency stay will last until September 28th, when a three-judge appellate panel will hear the administration's argument for making the stay permanent.
Pulitzer Prize winning journalist Christopher Hedges, the named first plaintiff in the case against the administration and a noted progressive, pulled no punches when told of the administrations actions on Monday.
"The decision to vigorously fight Forrest's ruling is a further example of the Obama White House's steady and relentless assault against civil liberties, an assault that is more severe than that carried out by George W. Bush … Obama has refused to restore habeas corpus. He supports the FISA Amendment Act, which retroactively makes legal what under our Constitution has traditionally been illegal — warrantless wire tapping, eavesdropping and monitoring directed against US citizens. He has used the Espionage Act six times against whistle-blowers who have exposed government crimes, including war crimes, to the public. He interprets the 2001 Authorization to Use Military Force Act as giving him the authority to assassinate US citizens, as he did the cleric Anwar al-Awlaki. And now he wants the right to use the armed forces to throw U.S. citizens into military prisons, where they will have no right to a trial and no defined length of detention."
America, and the world, waits to see whether the US Constitution will survive.