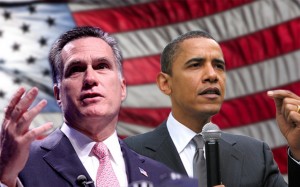 "[F]rankly, in my home town of Chicago, there's an awful lot of violence and they're not using AK-47s."
– President Obama Oct 16, 2012
As co-founder and spokesperson for OpenCarry.org, I very much wanted to hear a question about guns put to the candidates. More specifically, like many Americans, I wanted to hear what kind of Supreme Court justices the candidates would nominate where gun rights are concerned.
In fact, we formulated a question that encompassed the core of these concerns and issued a press release urging that the candidates be asked the following:
A divided United States Supreme Court has twice ruled by way of razor thin 5 to 4 votes that the Second Amendment "guarantee[s] the individual right to possess and carry weapons in case of confrontation."

However the 4 dissenting justices in District of Columbia v. Heller stated that "self-defense . . . is not the [Second] Amendment's concern."

If you are elected and have the occasion to nominate a Supreme Court justice, will you choose a nominee who believes that the Second Amendment is concerned with the individual right of self-defense, or one who believes that self-defense is not the Second Amendment's concern?
However, when a question about guns was finally asked during tonight's town-hall style debate it was nothing more than yet another attempt to resurrect support for the so-called 'assault weapons ban'.
This question clearly played to the President's ideology  and he took the opportunity to reiterate his support for the failed Clinton-era policy despite his admission that the violence in our cities is not being caused by sporting firearms. Nonetheless, he assured the crowd that he wants to ban them.
He followed this up with a number of statements that seem to indicate that he doesn't even understand the difference between fully-automatic weapons and the semi-automatic sporting rifles that would actually be affected by the ban.
But don't take my word for it. Here are some of his comments:
"[W]eapons that were designed for soldiers in war theaters don't belong on our streets."

"[W]hat I want is a — is a comprehensive strategy. Part of it is seeing if we can get automatic weapons that kill folks in amazing numbers out of the hands of criminals and the mentally ill."
Oh yes … If only someone would regulate fully-automatic firearms, silencers, explosives, and war ordinance.  You know … like the United States did in 1934 with the passage of the National Firearms Act.
That's right folks.  The "automatic weapons … that were designed for soldiers in war theaters" are already heavily regulated and have been for almost 80 years. And yet the President of the United States is attempting to use them as an election issue in 2012.
So we are left with two possibilities.
One … he is so insulated from mainstream America that he truly believes that anyone can walk into a gun store and emerge with a fully-automatic firearm.
Or two … he is purposefully mis-stating the facts in order to take advantage of undecided voters who are unfamiliar with the country's firearms laws.
In either case, it is conduct unbecoming of a president and a clear attack on the rights of gun owners.
And in the meantime, Governor Romney continues to imply that he might support gun control if it were brought to him by a bi-partisan group "coming together."
People may argue for days as to whether Romney or Obama won the debate but I do know who lost … the truth.