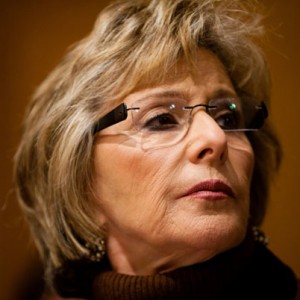 When defending draconian gun laws in DC, Illinois, and New York, Democrats are quick to point out that states should be free to adapt their laws to their specific needs despite any pesky constitutional amendments or civil rights.
President Obama himself made this argument yesterday when he said that "the reality of guns in urban areas [is] very different from the reality of guns in rural areas."
But apparently they only want states to be able to set their own laws when those laws coincide with their own anti-civil-rights agenda.
California Senator Barbara Boxer has introduced Senate Bill S147 to "establish minimum standards for States that allow the carrying of concealed firearms." While the complete text of the bill is not yet available, it is reported that the bill would require states with liberalized gun laws to adopt a standard like those in may-issue states.
Amazingly enough, Senator Boxer herself once spoke out strongly in favor of letting states set their own standards as well.  As pointed out by St Louis Gun Rights Examiner Kurt Hoffman, in a 2009 Senate hearing, Senator Boxer had this to say about a gun bill protecting gun owner rights:
"This debate is not about the right to own a gun. That has been settled by the Supreme Court in the Heller case. It is about allowing States to determine their own laws. And I totally get why some more rural States with fewer people would have different laws on conceal and carry than a State of 38 million people, my home State of California. Leave us alone. Leave us alone. You want to have conceal and carry with very few requirements, fine."
Filled with a bitter irony the elitist attack on gun owners continues …