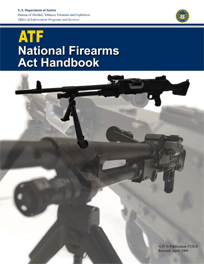 Current ATF regulations require individual applicants to get sign-off from their local chief law-enforcment officer (CLEO).  This is known colloquially as the 'CLEO Sign-off.'
In many jurisdictions, the CLEO will not sign the form and this acts as an effective ban on the acquisition in defiance of the intent of the National Firearms Act (NFA).
This is one of the reason that many people turn to NFA trusts. Trust applicants as well as other non-individual applicants such as corporate entities do not need CLEO Sign-off and this allows those in jurisdictions where the CLEO is anti-gun to still purchase NFA items.
Additionally, under current ATF regulations, trust applicants do not need to be fingerprinted nor do they need to submit photographs.
The ATF however has proposed a rule change that they say would do three things:
1)  It would eliminate the need for a CLEO sign-off for individual applicants;
2)  It would instead require that a copy of the application be forwarded to the CLEO in the jurisdiction where the applicant is located for all applicants; and
3)  It would require fingerprints and photographs of every "responsible person" in a trust or corporate entity be sent when the applicant is not an individual in order to standardize these requirements.
Several people have told me that they had heard this means NFA trusts will no longer be beneficial.  That is not true. Avoidance of the CLEO Sign-off ban is only one of the many benefits that a properly structured NFA trust gives you.
In addition, this is merely a proposed rule.  We do not have any final text yet and when (or if) that is released, it will will trigger a round of public notice and comment.  The proposed rule is not scheduled for action until July of this year and I will update you if there are any changes at that time.
I should also mention that the proposed rule may be simply allowed to languish without any action being taken.
In short, no one should be postponing their NFA acquisitions based upon this proposal.
To read the proposed rule in its entirety, click here.