I was reading the New York Times account of a TSA procedure that has been around since at least 2011 in which agents will occasionally yell "Freeze" and all passengers within earshot are to remain where they are without moving until "freed."  This ludicrous and controversial procedure has generated new media coverage recently along with the drink "testing" procedure I mentioned in my last cartoon.
All of this makes me wonder exactly how the TSA selects the 'crack' agents to which we entrust our civil liberties.  I have to imagine it is something like this …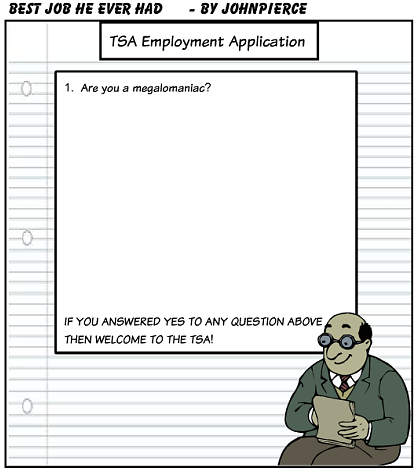 © 2012, John Pierce. All rights reserved.