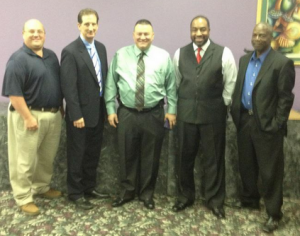 The place to be in Detroit Monday night was The Upper Room Christian Entertainment Complex on Grand River Avenue where the Legally Armed in Detroit (LAID) 2nd Annual Open Carry Dinner was in full swing.
The dinner was organized by Detroit's own Rick Ector who, in addition to being the owner of Rick's Firearm Academy of Detroit, is one of the most tireless advocates for gun rights it has ever been my privilege to know.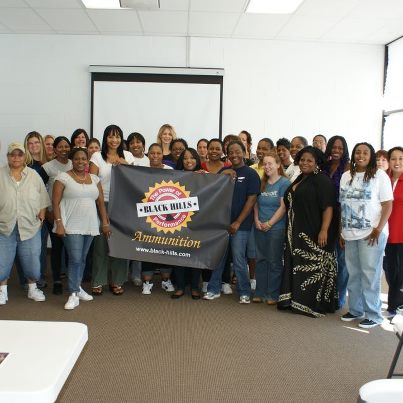 In addition to hosting the LAID Dinner Monday night, he spent the weekend advocating personal protection awareness for the citizens of Detroit.  On Saturday, he conducted a day of free seminars for the local community on a variety of self-defense subjects and on Sunday, Rick, in conjunction with Target Sports II Gun Range, The Black Hills Ammunition Company, Gun Owners of America, and numerous personal donors, conducted a free women-only firearms training course.
But despite what must have been an exhausting weekend, Rick was the life of the party Monday night as he welcomed everyone at the LAID Open Carry Dinner.  The dinner featured speeches by three nationwide gun rights figures.  I was honored to have been asked to speak about open carry and was absolutely thrilled to get to meet in person the many members of OpenCarry.org who I have known online for so long.
Erich Pratt, director of communications for Gun Owners of America also spoke about the current status of the Second Amendment and their much-appreciated efforts on behalf of gun owners nationwide.
Kenn Blanchard, pastor, author of Black Man With a Gun, and voice of the wildly popular Urban Shooter Podcast closed out the evening and wow … what a truly inspirational speaker he is!
He even worked a little song into his speech which dovetailed nicely with the very talented band that provided the night's musical entertainment.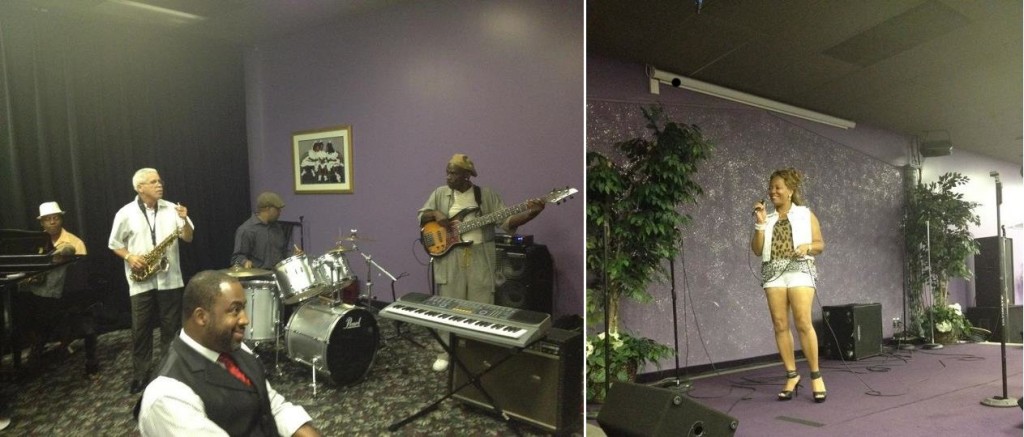 Phillip Hofmeister, president of Michigan Open Carry (MOC) was also in attendance as were many of the officers and members.  He spoke about MOC's goal to get rid of many of Michigan's pistol free zones.  This idea was warmly received by those in attendance and I have no doubt that we will see this goal accomplished in the near future.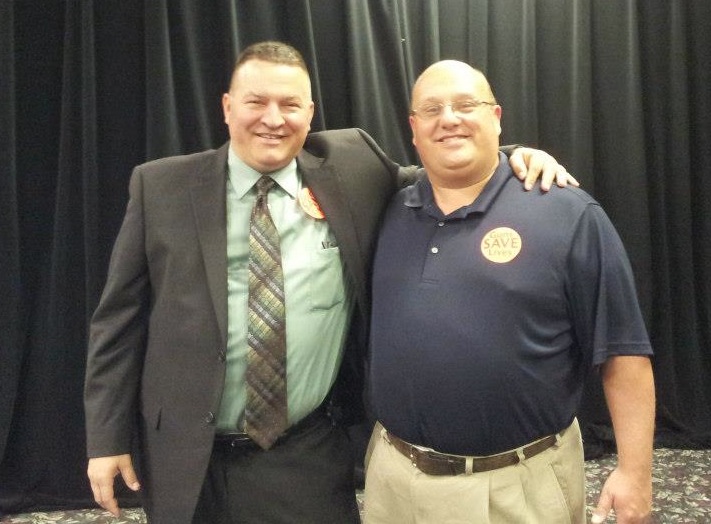 Ed Levine from Virginia Open Carry also made the long trek from Northern Virginia to Detroit to join the festivities.  He deserves special thanks for being the one who handed out the VCDL Guns Save Lives stickers to the attendees.
I want to thank everyone who came out.  It was such an honor and a privilege to meet so many of Michigan's most dedicated gun rights advocates.