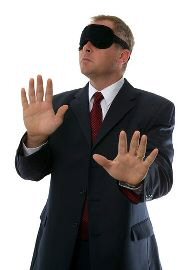 It is becoming increasingly clear that anti-gun advocates, media personalities, and politicians are completely immune to the laws they insist the rest of us must abide by, at least in the District of Columbia.
While average citizens and veterans who have served our nation with distinction see their lives ruined, prosecutors repeatedly turn a blind eye when the person breaking the law is espousing an anti-gun agenda.
It all started with David Gregory. Despite being warned by the Capitol Police that he could not possess a normal-capacity magazine inside the District of Columbia, he did so anyway.
Even though multiple innocent citizens have been prosecuted for similar 'technical' violations of the law, the DC Attorney General declined to prosecute Gregory despite the knowing and willful nature of the offense.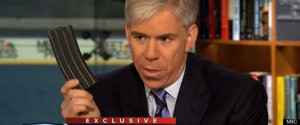 "Having carefully reviewed all of the facts and circumstances of this matter, as it does in every case involving firearms-related offenses or any other potential violation of D.C. law within our criminal jurisdiction, OAG has determined to exercise its prosecutorial discretion to decline to bring criminal charges against Mr. Gregory, who has no criminal record, or any other NBC employee based on the events associated with the December 23, 2012 broadcast."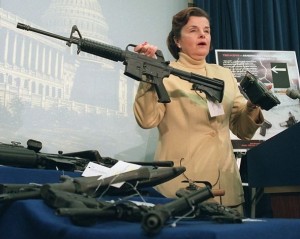 We next see the double standard when Senator Diane Feinstein appeared in the Capitol with a host of firearms, all of which are illegal to possess under DC's draconian laws. However, Feinstein reportedly received 'special permission' to possess the firearms because they were technically under 'police custody'.
However, when pro-gun Senators asked police for the same courtesy so that they could display firearms during a hearing, they were unable to be accommodated.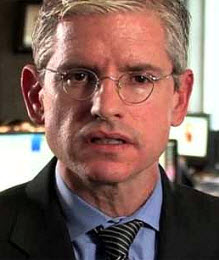 Following on the heels of this hypocrisy, we find the case of David Brock and his bodyguard Haydn Price-Morris. Brock is the founder of rabidly anti-gun media organization Media Matters.
Brock, who has publicly struggled with mental illness, reportedly used Media Matters funds to purchase firearms for Price-Morris who then carried them illegally into DC multiple times.
When the details of the multiple felonies being committed, apparently at Brock's direction, became known, Price-Morris was discharged and the firearms were disposed of. But despite the extensive evidence collected by the Daily Caller, no prosecution is expected.
Is it any wonder that those who seek to restrict the rights of Americans see their actions as 'reasonable'? After all, they can break them with impunity whenever they wish.