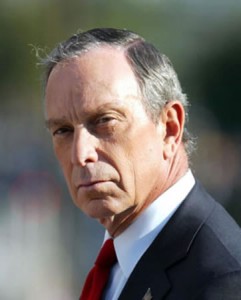 "There are certain times we should infringe on your freedom."  These words, or ones very much like them, are powerful words indeed.  They have been spoken countless times throughout history by pharaohs, and kings, and emperors, and men with far too much power over the weak and defenseless.
And once spoken, they have shaped the blood-spattered history of mankind.  They are the words of tyrants … of dictators … of slaveowners.
And always … what followed was misery, and suffering, and then ultimately … horror and death.
Most recently, these words came from the mouth of New York Mayor Michael Bloomberg, who has long made it clear that he is far more qualified to run your life than you are.
He made these comments while defending a host of draconian policy issues he has pursued; including bans on what you can eat and drink, whether you are worthy to defend yourself, and whether or not you can even choose to breastfeed your children.
His policies apparently spring forth from what seems to be a sincere belief that you are unfit, unqualified, and unworthy to make any decisions regarding your life and it is his sacred duty to take up the mantle as your king and warden … whether you like it or not.
In fact, if you are a minority, he seems to believe that you are not even worthy to walk the streets without subjecting yourself to unconstitutional 'stop and frisk' attacks on your rights and dignity.
And yet this man continues to hold office.  No one in the media, or the courts, or the government seems shocked or dismayed by his words and deeds.
As Bloomberg embarks on a self-funded 12 million dollar ad campaign to push for civilian disarmament, remember this picture of life under the type of government that Bloomberg advocates.
When I think of the world that awaits us if we do not stop the Bloombergs of the world from taking away our freedoms 'in our own best interest', I am often reminded of the words of George Orwell from his prophetic, but slightly ahead of its time, novel 1984.
"If you want a picture of the future, imagine a boot stamping on a human face … forever."
That will certainly be the case if we allow our elected officials to believe that "There are certain times we should infringe on your freedom."