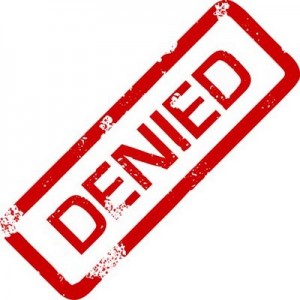 The answer, according to the Wisconsin Court of Appeals, is "No".
The court ruled today against Thomas Pocian, who, in 1986, was convicted of felony forgery. Subsequently, in 2008, Pocian shot two deer with a rifle borrowed from his father.  After reporting the deer to the DNR, he was charged with being a felon in possession of a firearm in violation of Wisconsin Statute § 941.29.  The trial court convicted Pocian and he appealed based upon both constitutional overbreadth and as-applied challenges to the statute.
In evaluating the overbreadth challenge, the court started with the general proposition from District of Columbia v. Heller, 554 U.S. 570 (2008), that state laws prohibiting "possession of firearms by felons" are presumptively lawful.  They went on to note that the court had previously upheld the Wisconsin statute against an overbreadth challenges in State v. Thomas, 683 N.W.2d 497 (2004).  However, since the ruling in Thomas was based upon a rational basis review, the court did not consider it precedential in light of Heller's admonishment that rational basis is not appropriate in reviewing Second Amendment challenges.
The question before the court then was what standard of review would be appropriate in the case at bar.  Relying upon the analysis framework from United States v. Skoien, 614 F.3d 638 (7th Cir. 2010), the court of appeals determined that the statute should be analyzed using intermediate scrutiny.  Under that standard, a statute passes constitutional muster if it is "substantially related to an important governmental objective."
Citing United States v. Williams, 616 F.3d 685 (7th Cir. 2010), the court held that public safety is an important governmental objective and denying firearms to convicted felons is substantially related to that objective.  Williams went so far as to state unequivocally that even an absolute ban on the possession of firearms by felons passes constitutional muster.
As for Pocian's as-applied challenge, his argument was that since his crime was non-violent, the state's objective of increasing public safety was not served by denying him the right to possess firearms.  Here, the court noted that public safety is more than just the prevention of physical violence but also includes the prevention of those other acts that we punish as felonies.
They ended their analysis by quoting United States v. Yancey, 621 F.3d 681 (7th Cir. 2010).
"[M]ost scholars of the Second Amendment agree that the right to bear arms was tied to the concept of a virtuous citizenry and that, accordingly, the government could disarm 'unvirtuous citizens.'"
 The court did encourage Pocian and others similarly situated to seek changes through the legislature.  However, in researching Wisconsin law, one sees that the same statute under which Pocian was convicted already provides a number of ways in which a prohibited person may seek relief from disability.
At the time I am writing this, Pocian's attorney has not announced whether or not they will appeal this decision further but given the analysis from the Court of Appeals and the availability of methods to petition for relief from disability, I fear any such attempt would be unsuccessful.