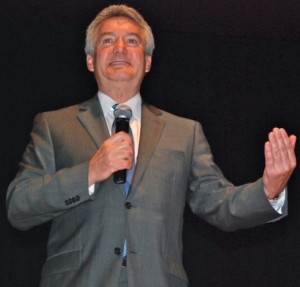 Paul Helmke, Yale Law graduate and former Republican mayor of Fort Wayne Indiana who has served as the president of The Brady Campaign to Prevent Gun Violence since 2006, has announced that he is stepping down effective July 10th.
Despite his highly respected resume, during his tenure at the Brady Campaign, Helmke has presided over a steady decline in the organizations relevancy.
In January of 2010, Helmke announced that the Brady Campaign was giving President Obama a grade of 'F' for not pushing gun control during his first year in office.  Helmke himself had harsh words for the president stating that ""If I had been told, in the days before Barack Obama's inauguration, that his record on gun violence prevention would be this poor, I would not have believed it … We have been very disappointed by his first year."
President Obama, seeking to govern on the issue from the middle, has largely avoided the extremist positions espoused by the Brady Campaign, instead actually signing bills which opened National Parks to both open and concealed carry and allowed firearms in checked baggage on AMTRAK trains.  Helmke's response was to complain that President Obama has "signed into law more repeals of federal gun policies than in President George W. Bush's eight years in office."
Helmke next attacked Starbucks for making the same business decision that most major corporations have made … to follow state law in determining whether legal firearms are welcome in their stores.  Helmke and the Brady Campaign responded by protesting Starbucks' annual meeting and then called for a boycott, predicting lost customers and plummeting stock prices.  And once again … no one listened.  Gun owners have gone out of their way to frequent their local Starbucks and Starbucks' stock in now trading over 50% higher than what it was in January of 2010 despite the weakened economy.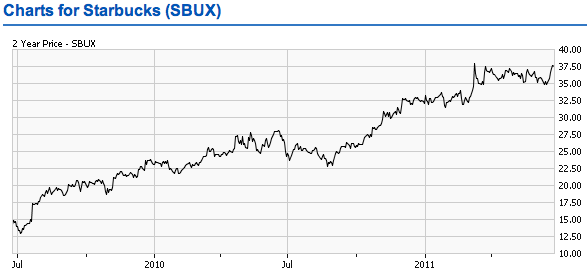 And in September of 2010, in response to Jon Stewart saying on Oprah that "Guns are not the problem … crazy is the problem", Helmke wrote an Opposing Views column in which he chastised Stewart for daring to disagree with Brady Campaign dogma.  And once again … no one listened.
And to cap it all off, despite the increasingly shrill complaints of the Brady Campaign, as the 2011 legislatures wind down, state after state continues to liberalize their carry and self-defense laws.  Wyoming has passed constitutional carry while Wisconsin has passed its first concealed carry law.
Tired perhaps of fighting a losing battle, Helmke will only say that he is undecided about his next career move.  Brady Campaign Vice President Dennis Henigan will take over as acting-president while the organization searches for a new leader.