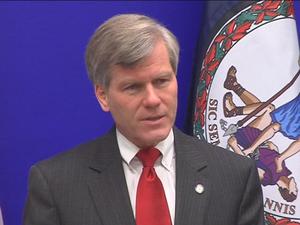 In addition to the new gun laws which take effect in Virginia on July 1st, there is an important administrative code change that will take effect on July 7th.  The change, published in Volume 27 Issue 20 of the Virginia Register of Regulations, modifies 4VAC10-30-170 to remove the prohibition against both open and concealed carry on land under the ownership and management of the Department of Forestry.
One interesting aspect of the change is the fact that, initially, the change would have only removed the prohibition on legal concealed carry.  However, due to an outpouring of public comments which the Department of Forestry characterized as "overwhelming", the proposed rule was redrafted to also remove the prohibition on open carry.
This change follows on the heels of Governor McDonnell's January 14th letter to the Department of Conservation and Recreation requiring them to immediately cease enforcement of the state park open carry ban in 4VAC5-30-200 and to initiate proceedings for its repeal.
In his letter, Governor McDonnell references the opinion he drafted on September 26, 2008 in his capacity as Attorney General.  That opinion, which then-Governor Kaine refused to implement, contains one of my favorite quotes from an elected official:
"A person's right to carry a firearm openly is considered universal within the Commonwealth, subject to definite and  limited restrictions upon certain locations and classifications of individuals."
He went on to state that "It is within the sole discretion of the General Assembly to limit the carrying of firearms in parks beyond that restricted by § 18.2-287.4" and noted that, absent such action by the General Assembly, the Department had no express or implied authority to promulgate such a regulation.
After July 7th we will be one step closer to realizing that goal of a universal right to carry in the great Commonwealth of Virginia as State Forests join State Parks in allowing both concealed and open carry.  Thank you Governor McDonnell!