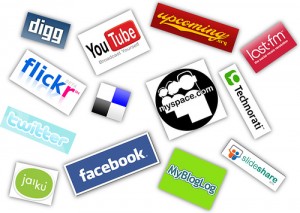 Early in May, the Federal Trade Commission's Division of  Privacy and Identity Protection, which is tasked with overseeing issues related to consumer privacy, credit reporting, identity theft, and information security, completed an investigation into the business practices of California based Social Intelligence Corporation.
Social Intelligence Corporation bills itself as offering a service that 'lets employers and hiring professionals reap the benefits of using social media in making hiring decisions, without the legal risks.'  It does this by scouring social media sites, searching for information on applicants and then removing all legally impermissible information such as race, religion, national origin, age, sex, familial status, sexual orientation, and disability status.
Of particular concern to gun owners, hunters and shooting sports aficionados however, is the fact that reportedly, any posted pictures containing firearms will flag an applicant as 'Demonstrating potentially violent behavior' as illustrated in the actual redacted report below that was released to Kashmir Hill at Forbes.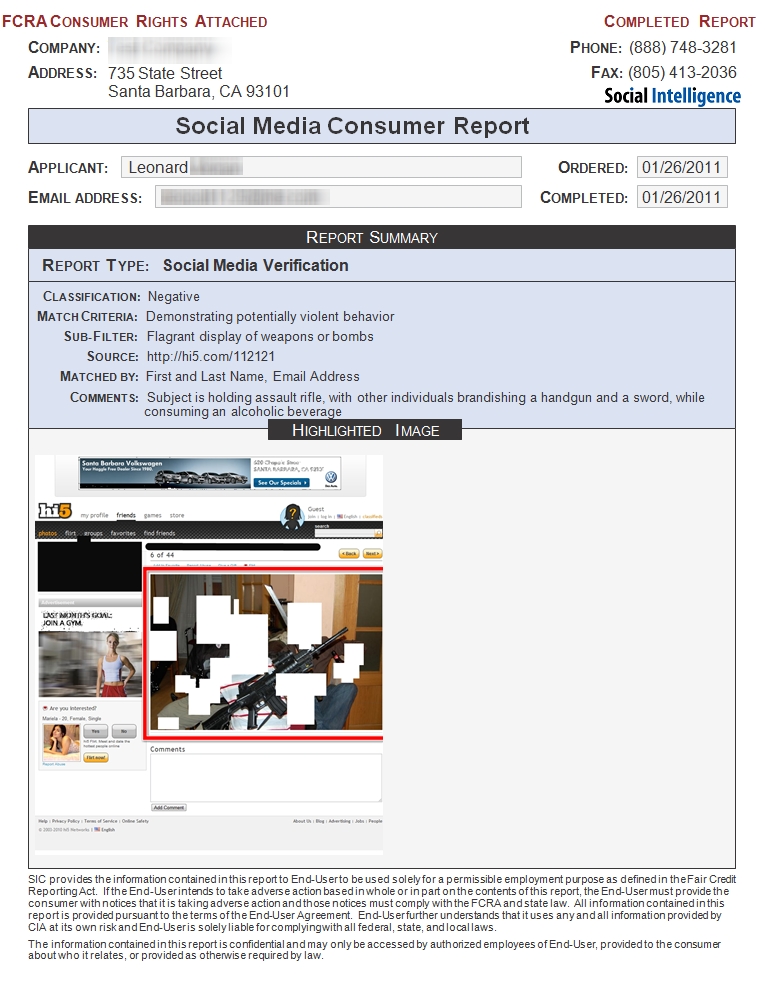 While Social Intelligence Corporation hurries to assure consumers that they only report on 'criteria that is legally allowable in the hiring process', gun owners should be concerned that simply having a picture of a oneself with a firearm would be enough to cost an applicant that dream job.
Even though the Federal Trade Commission has ruled that Social Intelligence Corporation is not in violation of the Fair Credit Reporting Act, this company has not seen the end of the controversy surrounding their service.  Given the damaging conclusions being drawn about an applicant based upon personal pictures, it is only a matter of time before an applicant files suit.