Countdown to The Bar Exam is a series that I will be writing about my experiences preparing for the July, 2012 Virginia Bar Exam.  I hope that it will be both educational and entertaining for my fellow test-takers as well as future graduates.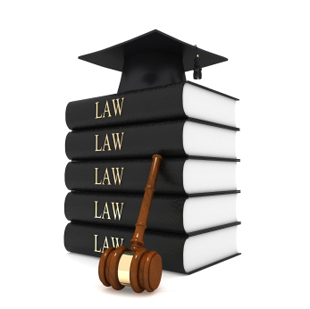 I started the Countdown to The Bar Exam series last week just as I was taking the first halting steps in my Themis Virginia Bar Review program.  But 'halting' is a very good description of my progress those first few days, for a number of reasons.
The official schedule called for a May 21 start date but, like many of my classmates, I wasn't quite ready to jump into bar review only four days after taking my last law school exam.  I needed a few more days of rest.
It turns out that was just as well since there were server issues the first day.  I received the following email from Themis early in the day on the 21st.
Dear Themis Students:

I apologize for the technical problem with the myThemis Portal this morning; it has now been resolved.

If you missed study time today, the Directed Study syllabus will automatically adjust to your individual progress to ensure that your assignments remain manageable on a daily basis.
For further flexibility, don't forget to download the Themis mobile app to access lectures and assessment questions from anywhere. To access the Themis Mobile app, download it in iTunes or Google Play (formerly the Android Marketplace). Simply search "Themis" or "Themis Bar Review," and then install the mobile app to the applicable device. To start watching your videos, log in using your myThemis username and password.

Your Themis Director will be checking in with you over the next few days to answer any specific questions, talk about your progress, and make sure that you are on schedule. If any of you are still experiencing website problems, please contact us so we can address the issue immediately.

Sincerely,

Rick Duffy, Esq.
CEO
I tried logging on later in the night but they were still experiencing problems and I received the following error.
CRITICAL INTERNAL ERROR ID Array ( [id_task] => 14918 [id_video] => 341 [id_user] => 54582 ) NOT FOUND
But that was fine by me since I was not planning on any serious studying in any case.  I later found that BarBri's AMP online program also suffered capacity issues that day.  So it appears to be a zero score tie out of the gate.
I was able to log on the next day and I worked my way through the introductory handouts and lectures.  I also received an email with the .mobi and .epub versions of the outlines both of which I installed on my iPad.  The .epub files threw XML errors in iBooks but the .mobi files read perfectly in Kindle so to avoid wasting time I would suggest going straight to using Kindle to read the .mobi version of your outlines.
It is very easy to do this.  In your Kindle app, go to Settings.  You will see your "Send-to-Kindle E-mail Address."  Just unzip the .mobi files sent to you from Themis and then email them in manageable batches to that address.  If there are any issues such as too many attachments in a single email, you will receive an email back from Amazon telling you how to correct it.  It is that simple.  The files will shortly appear on your Kindle device or app.
Back to the Themis program … I am using the Directed Study mode which leads you through the material in a set pattern and presents you with practice questions as you go.  You can do this on your laptop or you can download the lectures to your tablet or smartphone using the Themis apps.  Once downloaded, you can watch them and answer the practice questions even when you are in flight mode and completely disconnected from the internet.  When you reconnect to the internet, your status will update to the Themis server.
I used this extensively over the Memorial Day Weekend.  On Sunday I drove 12 hours to Illinois in order to pick up a horse for my daughter and then drove back 12 hours on Monday.  I spent almost the entire time both days listening to the Themis lectures on my iPhone.  An important note to make here is that you will need a willing assistant to accomplish this.  In my case, it was my wife who would read me the practice questions that pop-up every 20 minutes or so and then submit my answers.  Trying to do this yourself while driving would be very unsafe and could give rise to negligent tort liability on your part.
And speaking of negligence (the most commonly tested topic on the MBE), I really like the approach that Themis takes to MBE preparation.  They break down the topics that have historically appeared on the MBE and structure the presentation of material so as to maximize the scoring potential of your study time.  Therefore, even if you do not finish the entire program, you are still in an advantaged position when you take the Bar.
The first two lecture series in the Themis Directed Study Mode are Constitutional Law and Real Property.  Of the two, I liked the Constitutional Law presentation better.  The professor focused like a laser on the Bar Exam as opposed to rehashing general Constitutional Law principles.  He gave us several bright-line rules for addressing specific classes of problems that I immediately incorporated into my Bar Exam strategy guide.
The Real Property lecture on the other hand seemed like a review for a law school exam rather than the black-letter law distillation that I need for the Bar Exam.  In fairness however, it may be that the Constitutional Law material is just more susceptible to easily-articulable stratagems.
The two-day, 24-hour marathon session over the Memorial Day weekend allowed me to largely catch up to the official schedule and I gave myself Tuesday off to get some work done around the house.
Yesterday (May 30th), I had some trouble in the morning getting on the website but I was able to download material to the iPhone and I took the time to download the entire week's worth of material.  Take note that these lectures and practice question modules are not small and I filled up a good portion of the free space on my iPhone when I downloaded that much.
But lest you think I am bashing Themis, it looks like BarBri also had problems yesterday.  They posted the following to their Facebook page.
A Message from BARBRI President Mike Sims:

All,

Yesterday and today, BARBRI AMP experienced a series of technical issues that unfortunately impacted your bar exam preparation. I sincerely regret this inconvenience and emphasize that we are acting with urgency. I share your frustration. You have every right to expect BARBRI to deliver as promised.

Late this afternoon, we discovered a database issue with the servers that run BARBRI AMP. To correct the problem as quickly as possible, it was necessary to reboot BARBRI AMP and the BARBRI website. This decision was not made lightly. We recognize the value and importance of your bar preparation time.

BARBRI AMP is just one part of BARBRI's Active Legal Learning framework. To prepare for class, you can work BARBRI AMP questions or read the outlines. During class, you'll learn the rules of law needed to succeed on the bar exam. After class, you will work practice questions from the MPQ volumes, StudySmart® software and your state's essay testing books. BARBRI's Active Legal Learning framework will help ensure your success on the bar exam.
In any case, I am off and running on the second week's schedule.  A quick summary of what I learned during the first week follows.
Both Themis and BarBri have suffered a similar number of technology issues.  This is almost inevitable in any technology based solution and, as long as it does not become excessive, should not factor into the analysis of the relative worth of the programs.
I really like the way that Themis focuses on preparing you for the most commonly tested areas of the MBE.  Law school is where we get general knowledge but bar prep is where we want to get exam-taking strategy.
I highly recommend using the Kindle app to read your outlines.
I also highly recommend downloading your material to your smartphone or tablet. Doing so allows you to study in a greater variety of situations as well as minimizing your exposure to any server issues the bar prep company may be experiencing.
This week I will be working on Wills & Estates, Trusts, Taxation and Professional Responsibility.  I look forward to sharing my thought about the way that Themis presents these topics.
Until next time fellow exam takers … good luck and keep studying!