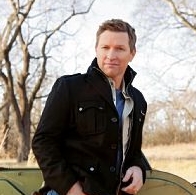 Tennessee born country music star Craig Morgan is famous not only for being a country music sensation but also for being a diehard outdoorsman whose hunting adventures are featured on the hit Outdoor Channel reality show All Access Outdoors.
In addition to his hit TV show and six Top Ten singles, Morgan is also extremely proud of the fact that he is an army veteran.  Morgan, who served ten years on active duty, holds Airborne, Jumpmaster, and Air Assault qualifications.
In short, Morgan is an all-American success story.  But recently he discovered that his biggest success was in teaching his children how to protect themselves.
Morgan, who was literally in a hunting blind taping an episode of All Access Outdoors, received an urgent call from his wife Karen.  In a scene to make any father's blood run cold, she told him that his daughter Alex was in the middle of a home invasion in her Arkansas home after a gun-wielding man had forced his way in.
Having been taught how to handle a firearm at an early age by Morgan, his daughter retrieved her own pistol and locked herself in the bedroom, ready to defend herself if the intruder pursued her.  Thankfully, the intruder did not follow her and was captured by the police.
Morgan's comment after the fact shows both a father's concern and a deep-rooted respect for the Second Amendment.  When asked what lesson he took from the incident, he replied "I'm very fortunate I live in the country where my daughter has a right to have a pistol to protect herself."