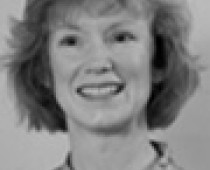 The 'Madison 5' incident continues to spread ripples across Wisconsin as the city and the police department struggle to defend their actions.
Background
Last Wednesday I wrote about the fact that the Wisconsin courts have not only held that a person may not be charged with obstruction for refusing to identify themselves but that "no reasonable person could believe that the obstruction statute includes within its terms persons who fail to identify themselves. Nor could a reasonable person determine that any other statute authorizes the arrest of persons for refusing to state their names. … Hence, the deputies in this case are not entitled to qualified immunity."  Henes v. Morrissey, 533 N.W.2d 802 (1995).
I also wrote about the fact that, facing suits against both the city and the individual officers under 42 U.S.C. § 1983 (deprivation of rights under color of law), the obstruction charges were quickly dropped.  However, in a publicly released memo which appears clearly designed to have a chilling effect on the free exercise of rights in Madison, police chief Wray announced that all five law-abiding citizens who were open carrying that night would be charged with disorderly conduct.
According to the memo, these charges are based solely upon the proposition that the citizen who called police was 'disturbed' by seeing the men exercising their rights.  Mike Stollenwerk, DC Gun Rights Examiner, immediately demonstrated the falsity of this argument in his Friday article in which he included the 911 call from the supposedly 'disturbed' citizen wherein she stated that "there's no problem and it's no emergency . . .I feel bad then, if they're not doing anything wrong then it's my mistake."
The legal analysis
Ultimately, when the dust settles from these five cases, Madison will have lost badly … and so will the taxpayers of the city.  Even a first year law student will tell you that one cannot be charged with a crime for the peaceful exercise of a constitutional right even if a citizen is unreasonably fearful of such an exercise (which was not the case here).  And in the case of Wisconsin, the right to bear arms is a state constitutional right backed up by the Second Amendment to the US Constitution which was held to be incorporated against the states via the Due Process Clause of the 14th Amendment in the recently decided case of McDonald v. Chicago.
Amazingly, in his memo, Chief Wray states that "the city's disorderly conduct statute does not require an actual disturbance to take place, only that the conduct in question is of a type that tends to cause or provoke a disturbance."  And while that may be true of the statute, local statutes do not operate in a vacuum, nor do they have the power to abrogate constitutional rights.  In fact, the Supreme Court has specifically noted that 'constitutional rights may not be denied simply because of hostility to their assertion or exercise.'  Bachellar v. Maryland 1969 WL 120235.  And as a general constitutional principle, such a statute would be held to be unconstitutionally void-for-vagueness in any case, both lacking an intent requirement and failing to give adequate notice of what conduct is thus prohibited.
Going forward
A number of Wisconsin citizens have apparently attempted to start a dialog with the Madison City Council in an effort to achieve a legislative solution to the threats by Chief Wray to arrest all open carriers for disorderly conduct.  And while such an effort is one which I normally recommend, it seems as if the City Council is just as hostile to civil rights as the police department but with considerably less professionalism.
In one example, a Wisconsin citizen named Brent Hancock emailed his concerns about the recently released memo to the Madison alders indicating that he would no longer shop in Madison until the issue was addressed.  Madison alder Lauren Cnare (District 3) responded with the following:
Have a good time staying at home. While legal, it's inappropriate and aggressive to pack your little pistols in public places. We won't miss you or the childish displays of constitutional freedoms.

Lauren Cnare – District 3 Alder
Amazingly enough, the writer of this childish taunt is a public relations and communications professional in her day job.
I must ask … Is this the kind of person the citizens of Madison want representing them?  After all, anyone who would speak of constitutional freedoms with such vitriol and bigotry is clearly unworthy of public office.