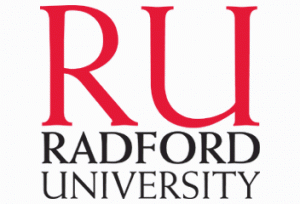 Last week's Virginia Register contained the final publication of Radford University's campus weapons ban. This may seem rather sudden to those familiar with the rather long and complex 'notice and comment' process by which most regulations are promulgated in Virginia.  After all, the regulation was only first voted on by the Radford University Board of Visitors on Friday September 14th.
However, thanks to the ill-advised fast-track regulatory power granted to state-operated colleges and universities by § 2.2-4002(A)(6), the regulation becomes effective immediately upon publication without any public notice or comment period as would normally be the case with regulatory rulemaking.
It is with great sadness that I noted the final regulation bans not only firearms but also common self-defense products often carried by female students such as stun guns. Radford seems incredibly determined to eliminate any possible way that a student could possibly defend herself.
The publication of this regulation and the associated disarming of Radford's adult students ironically comes on the heels of a massive crime spree against students at Virginia Commonwealth University.  Back on October 19th, VCDL ran the following in their VA-ALERT:
The violent crime spree at Virginia Commonwealth University in Richmond continues. There were THREE more robberies of students Tuesday night alone! As you recall, VCU had a town hall meeting on safety after another group of SIX robberies a few weeks ago. While adding more officers and hiring some unarmed security guards is supposed to help the crime problem, it isn't a guarantee by any stretch of the imagination. Tuesday night shows the futility *and danger* of depending on someone else for your own defense.

BTW, VCU already has more police officers than any other Virginia university …

At the crime town hall meeting, the VCU Chief of Police seemed puzzled by the fact that criminals were coming from long distances to victimize VCU students. I wasn't surprised. Violent criminals love a safe working environment and VCU's unarmed students, faculty, and staff provide just that!
As a former Radford student, it saddens me to see yet another of Virginia's fine public universities fall prey to illogical policymaking based upon emotion rather than logic.
As the students at VCU have discovered, they are the ones that pay the price of making colleges and universities a haven for criminals while administrators hold town hall meetings and helplessly wring their hands.