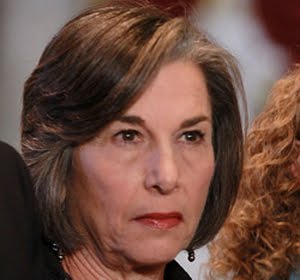 Illinois Democratic Congresswoman Janice Schakowsky wants to make one thing very clear … the attempt to ban so-called 'assault weapons' is only the beginning of the planned attack on the Second Amendment.
Schakowsky made these comments to a reporter at the One Billion Rising Women's Rights Rally in February.
Referring to the Sandy Hook tragedy as "a moment of opportunity," Schakowsky went on to say that "everything [is] on the table … There's no question about it. We're on a roll now, and I think we've got to … push as hard as we can and as far as we can."
When pressed on exactly what that meant, Schakowsky noted that her choice for the next ban would be handguns, followed by allowing individual communities to deny Second Amendment rights to those who live or travel within their boundaries.
I am sure that, even now, she is being chastised by the White House for letting the truth slip.  But make no mistake about it … it is the truth and it is the ultimate goal of the Democratic Party.
After all, Representative Schakowsky isn't a newly-elected rookie.  She is a member of the Democratic Party leadership, serving as Chief Deputy Whip as well as sitting on the Steering and Policy Committee which is instrumental in formulating the party platform and strategy.
So remember her words when you hear Democrats parroting the party line that they 'support the Second Amendment subject to reasonable restrictions' or when your Democrat friends constantly tell you that 'no one wants to take away your guns.'
Because I have news for you … they do want to take away your semi-auto rifle … and they do want to take away your handgun.
And once they have taken those, then your single shot shotgun will suddenly become a 'close quarters combat weapon' and they will take that too.
Don't believe me?  Just ask Congresswoman Schakowsky.