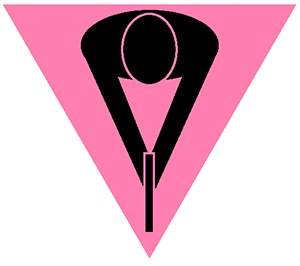 As if same-sex couples were not faced with enough social and legal bigotry, the so-called 'Universal Background Check' bill being pushed by Democrats adds the threat of being made a felon for simply going on a long business trip.
"What?" I hear you cry.  "How is that possible?"
The answer is simple. It is possible because the bill is not what it appears to be. Contrary to the rhetoric being mimicked by the media, it is far more than a mere extension of background checks to private sales.
The bill being pushed by Democrats requires background checks and documentation for all 'transfers' of firearms, not merely sales. And they define 'transfers' expansively to include practically any situation in which a firearm might be out of your control, even for a second.
Specifically, it addresses the issue of transfers between those living within the same home where the two parties are not 'spouses, parents and their children, siblings, or grandparents and grandchildren'.
And because of DOMA, the federal government does not recognize same-sex marriages even if the couple live in a state which has recognized their right to marry. Therefore, they cannot avail themselves of the exception for spouses.
The bill does have another exception that might apply.  It allows such transfers if 'the firearm is not removed from the home' and ' the transfer has a duration of less than 7 days.'
So … the consequences of this bill begin to mount.
Under this bill, same-sex couples could no longer jointly own a firearm. And if the partner who has 'legal' ownership of the firearm were to leave town on a business trip that ultimately lasts more than 7 days then both partners would be felons!
Even if the business trip lasted fewer than 7 days, if the partner remaining in town decided to go to the shooting range, they would both be felons!
Unmarried heterosexual couples are similarly affected as are step-children.
And it gets even worse.  Other felonies created by the bill include:
A soldier deploying overseas who leaves his guns with a friend = felony!
Loaning a firearm to a friend to go to the range = felony!
Loaning a firearm to a friend for hunting the day before the season opens = felony!
Allowing a friend to shoot your gun on your own land = felony!
The real intent of this bill is not to close some imaginary loophole.  Rather, it is to make it so legally dangerous to own a firearm that people will give up their rights rather than attempt to comply.
Don't believe me? Read the bill yourself and then tell your Senators and Representatives to vote against this discriminatory bill!