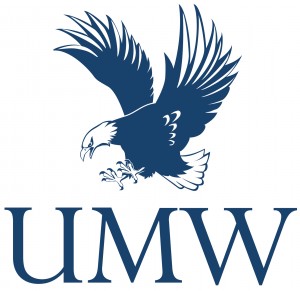 "Because professors, staff and students are precluded from protecting themselves on campus, Cho, a student at Virginia Tech himself, was able to simply walk on campus and go on a killing rampage with no worry that anyone would stop him."
– Holly Adams (mother of VA Tech Victim)
Located in Fredericksburg Virginia and with campuses in Stafford and Dahlgren, the University of Mary Washington is undeniably part of Virginia's strong commitment to excellent public colleges and universities.
Unfortunately, UMW (which prides itself on being named after the mother of George Washington), has joined many of Virginia's other fine public institutions in the very un-American act of rendering adult students, faculty, and staff defenseless.
In today's Virginia Register, UMW's finalized campus gun ban was published (putting it into full force and effect).  Codified at 8VAC55-10 through 8VAC55-30, the prohibition reads:
8VAC55-10-10. Definitions.
The following words and terms when used in this chapter shall have the following meanings unless the context clearly indicates otherwise:

"Police officer" means law-enforcement officials appointed pursuant to Article 3 (§ 15.2-1609 et seq.) of Chapter 16 or Chapter 17 (§ 15.2-1700 et.seq.) of Title 15.2, Chapter 17 (§ 23-232 et seq.) of Title 23, Chapter 2 (§ 29.1-200 et seq.) of Title 29.1, or Chapter 1 (§ 52-1 et seq.) of Title 52 of the Code of Virginia or sworn federal law-enforcement officers.

"University property" means any property owned, leased, or controlled by the University of Mary Washington.

"Weapon" means any (i) pistol, revolver, or other weapon designed or intended to propel a missile of any kind; (ii) any dirk, bowie knife, switchblade knife, ballistic knife, razor slingshot, spring stick, metal knucks, or blackjack; (iii) any flailing instrument consisting of two or more rigid parts connected in such manner as to allow them to swing freely, which may be known as nun chahka, nun chuck, nunchaku, shuriken, or fighting chain; or (iv) any disc, of whatever configuration, having at least two points or pointed blades that is designed to be thrown or propelled and that may be known as throwing star or oriental dart.

8VAC55-10-20. Possession of weapons prohibited.
Possession or carrying of any weapon by any person, except a police officer, is prohibited on university property in academic buildings, administrative office buildings, student residence buildings, dining facilities, or athletic facilities or while attending sporting, entertainment or educational events. Entry upon the aforementioned university property in violation of this prohibition is expressly forbidden.

8VAC55-10-30. Person lawfully in charge.
In addition to individuals authorized by university policy, University of Mary Washington police officers are lawfully in charge for the purposes of forbidding entry upon or remaining upon university property while possessing or carrying weapons in violation of this prohibition.
UMW joins the over half-a-dozen other Virginia colleges and universities (including Radford, JMU, and VA Tech) that have moved to promulgate regulations following the opinion by Attorney General Cuccinelli that regulations, which have the force and effect of law, trump Virginia's concealed handgun permit law.
Attorney General Cuccinelli based his opinion on the holding in DiGiacinto v. Rector and Visitors of George Mason University and § 18.2-308(o) of the code of Virginia which states:
[t]he granting of a concealed handgun permit shall not thereby authorize the possession of any handgun or other weapon on property or in places where such possession is otherwise prohibited by law[.]
Since properly promulgated regulations have the force and effect of law, this generalized prohibition on the otherwise broad recognition of right-to-carry by permit holders withstands judicial review according to the Virginia Supreme Court.
This trend has also been facilitated by the fact that under current law, Commonwealth operated colleges and universities are largely immune to the requirements of the Virginia Administrative Process Act.
There are three distinct legislative remedies that gun owners need to seek in upcoming legislative sessions to address this problem.
1)  Remove the generalized prohibition in § 18.2-308(o) and require all prohibitions on the right-to-carry be specifically added to § 18.2-308 by the duly elected legislature rather than by administrative agencies.
2)  Enact a code section which extends preemption to the actions of administrative agencies. Virginia already preempts localities and their agents from regulating firearms in § 15.2-915.
3)  Remove the fast track administrative powers of Commonwealth operated colleges and universities where such administrative action will impact visitors and third-parties.
It is truly sad that an institution named after George Washington's mother has chosen to follow the same path our founding fathers struggled against.